creating space for movement makers
to flourish in ōtautahi christchurch
About MAP

studio



MAP Studio is located at 76 Hawdon Street on the outskirts of central Ōtautahi Christchurch in Sydenham. We boast some great neighbours with some of the best local art galleries and dealers, op-shops, The Colombo, and Grizzly Bakery only a short walk away.
Primarily dedicated to contemporary dance and performance classes, workshops, and events, the MAP Studio is wheelchair accessible, versatile and fit for purpose for a wide range of applications, and is available for hire by negotiation.
The studio is 10 x 10m, with a sprung Marley dance floor, toilet and kitchen facilities, as well as office space, an excellent PA soundsystem, and roller door access to bring in larger items to the space.

MAP runs community classes, an in-house artist programme, the Research Exchange, the Community Choreographic Project, as well as various events, happenings, and gatherings at the studio.
MAP upholds our Safer Space Policy which we ask all users of the space to adhere to and is visible on entry to the space.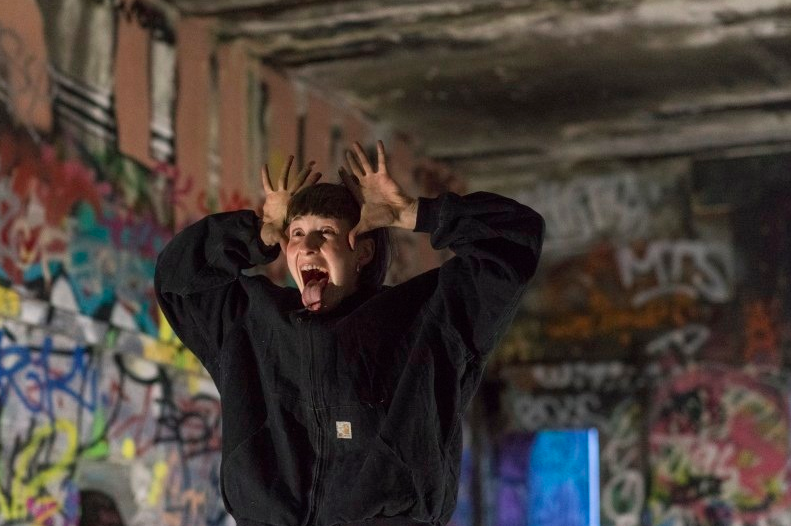 In House Artist Programme
MAP has a number of local artists as ongoing artists in residence. They pay an affordable weekly subscription for 3 - 5 hours of studio access each week. They have regular sharings of their work as well as on occasion have sessions open to the public to observe and will contribute to our online journal.
Current artists are: Josie Archer, Kosta Bogievski, Anu Khapung, Natalie Kittow, Juanita Hepi, Bina Klose, Olivia McGregor, Hanna Kirk, Robyn Jordaan.
If you would like to become one of these artists:
MAP Sessions


The MAP Sessions are a monthly studio happening and social gathering where we invite our In-House Artists and local performance artists to share a snippet of what they are up to at the moment, including live improvisations and works-in-progress.
Join us at 76 Hawdon Street from 7pm on the last Friday of each month.

BYO drinks | Koha entry