map tutor journal:

julia mckerrow
MAP Tutor Journal
We've got a wonderful team of tutors that run our weekly classes.

We've invited them to share some insight into their current practice and thinking.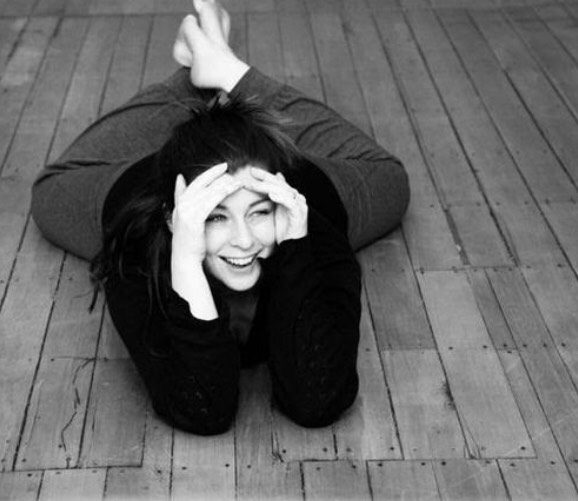 The clash of ideologies and the freedom to create
New directions in personal movement practice through Somatic integration within Dance and Choreography

Over the last 9 months I've been revisiting and researching somatic movement principles and exercises. Developing my own daily practice, a long overdue task, which began as a way to move through injury. This has been essential in helping me to reconnect my mind and body. Somatic practice has progressively increased my strength, assurance and ability to dance and work again. I've appreciated the opportunity to share, explore and experiment with local dance professionals, students in training, secondary school performing arts students, and the wider dance/arts community.
Somatic work emphasises internal physical perception and experience, it creates change in a person's movement patterns and has an effect on elements of technique like alignment, range of movement and cultivates awareness.

I'm convinced that focussed, regular moments and allocated classes where deep internal scanning, navigation and investigation is an essential part of a training program is complementary to a holistic dance practice.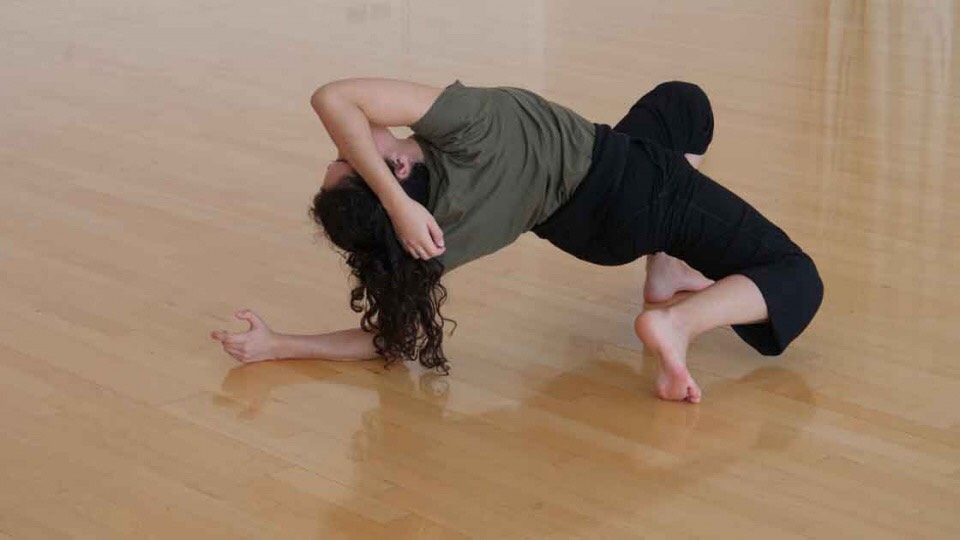 Not unlike the unwinding process experienced through Skinner Release Technique, Somatic Movement is helping me to let go of physical and internal restrictions and my perceived limitations. This regular practice has enabled personal change in me, which has been evident through a rediscovered openness and growth in my interest in dance movement and artistic exploration.
As I've continued to practice, teach somatic principles, improvise and observe others, I have become aware of my own interests and joy in movement. So recently I began experimenting with infusing somatics into dance technique class. This is by no means an original concept, as I have become greatly aware of how the work of many somatic pioneers has influenced the development of so many contemporary movement forms.
A variety of structures, assumptions, values, paradigms and exercises we may take for granted in our regular dance classes actually come from a strong lineage of somatic discoveries; from people like Irmgard Bartenieff with the 'X' floor work, Susan Klein (Klein Technique) Moshe Feldenkrais (Feldenkrais) Joan Skinner (release technique) Bonnie Bainbridge Cohen (body mind Centering) Steve Paxton (Contact Improvisation) and Min Tanaka (M/B & B/W).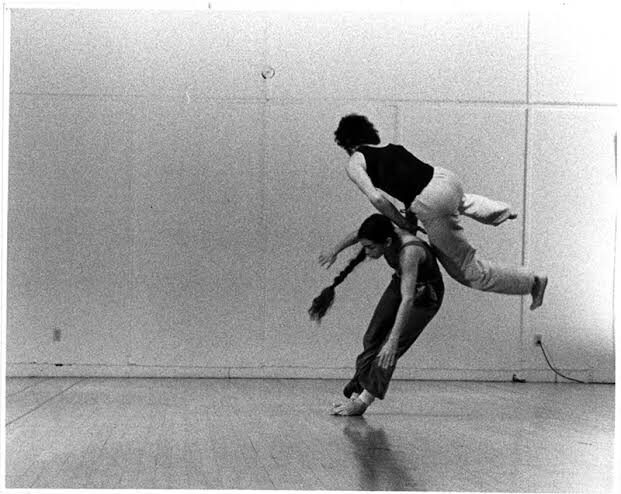 I would argue that it is through this exploration by dance practitioners that enables this art form to survive as a transformative, evolving, contemporary practice.

However, combining Somatic tasks within Technique class can be challenging as 'the two differ in pace, effort, intention and motivation' (Xie Qingya Phyllis)
There can be a clash of processes; internal discovery of what the movement feels like from within and external awareness of what movements could look like, for example, through 'imitating aesthetic movement qualities from a teacher or in a mirror.' (Xie Qingya Phyllis)
A Somatic approach empowers the participant to be responsible for their own learning and shifts the traditional roles of teacher-student to a facilitator-investigator model. The integration of somatic exercises within a dance class can help to cultivate sensory awareness, create a deeper focus, a calmer approach, attentiveness to others and body alignment consciousness. The discovery of new qualities and sensations can also encourage personal investigation throughout the learning and performing of movement vocabulary in class.

I've witnessed positive effects of integrating these exercises with formed vocabulary. For example; through hands on kinaesthetic input like combing, image based directions or manipulation to stimulate sensory experiences in preparation for learning a phrase of material. This application uncovers new mobility, efficiency in alignment with subsequent greater power and coordination in movement sequences. Giving time for the body to rest, and absorb is an important part of somatic training. However taking time to reflect within a dance class structure may feel like a distraction, a break in class flow or unproductive, but it enhances individual and group learning, cognitive comprehension and awareness of others through shared experiences.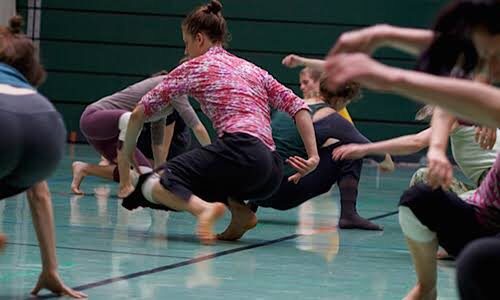 I've recently begun workshopping choreographic ideas for student and professional performance.
Somatics is now becoming a vast resource for my choreography.
This approach has helped me to rediscover and define how I want to move and create. I've become aware of ways to make and apply this learning and my experiences to choreography.
Somatics encourages my movement through enhancing 'kinaesthetic awareness in a non-judgmental and non-competitive environment.' (Xie Qingya Phyllis)
This has shifted my attention off some of the insecurities which accompany artistic comparisons which I have struggled with in the 'what' of choreography and has solidified my appreciation for the 'why' and the 'how' of movement in the engaged dancer. 'Somatics engages the dancer into a deeper sense of embodiment and goes beyond performance, connecting and communicating in the intricate processes of his or her body.' (Edinborough)
My current choreographic process explores listening to the body. Images and tasks explored through somatic practice facilitate creativity through discovery and new choices. This is leaning my work towards a whole body movement quality and vocabulary. I'm interested in being able to 'respond on more levels, going beyond the visual and exploring a "gut" response.' (Hanlon, 1995:93)
I'm connecting and seeing choreographic interest in the simple, honest physicality of the engaged, invested, embodied whole dancer.
Ohad Naharin creator of Gaga movement training and artistic director of Batsheva Dance explains that he no longer separates his choreography from the imagination and the interpretation of the dancer.
(Edinborough) follows a similar thought
'Dance within a somatic paradigm can be understood as an art informed and shaped by the nature of the participant's subjective experience and not on the purely technical, physical or aesthetic exercise.'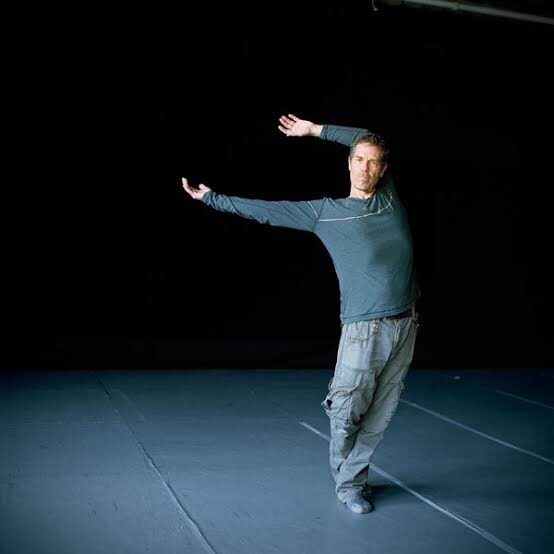 I'm continuing to resonate with Naharin in the weight he places on regular explorative practice and his desire to allow movement to 'reveal what we already possess'. In choreography, for the dancer to 'do more with less ' and that as we grow older we can still create 'magnificent moments'
MAP Tutor Journal
Somatic Movement
Julia McKerrow
Tuesdays, 5.30 - 6.45pm, Hagley Studios
Words by Julia McKerrow

Images :
Julia Mckerrow - Petra Migneau
One Dance UK
Nancy Stark Smith/Steve Paxton
Bodymindcentering.com
Somatische-academie.de
Ohad Naharin

References:
Xie Qingya Phyllis, (2015) https://integratedmovement-ideas.weebly.com/integrated-movement-ideas/somatics-in-dance

Hanlon, D. (ed) (1995) Bone, Breath, & Gesture Practices of Embodiment. California: North Atlantic Books.
Edinborough, C. (2012) Somatic sensibilities: Exploring the dialectical body in dance. Journal of Dance & Somatic Practices,