In House Artist Programme


affordable

space for movement research in Ōtautahi Christchurch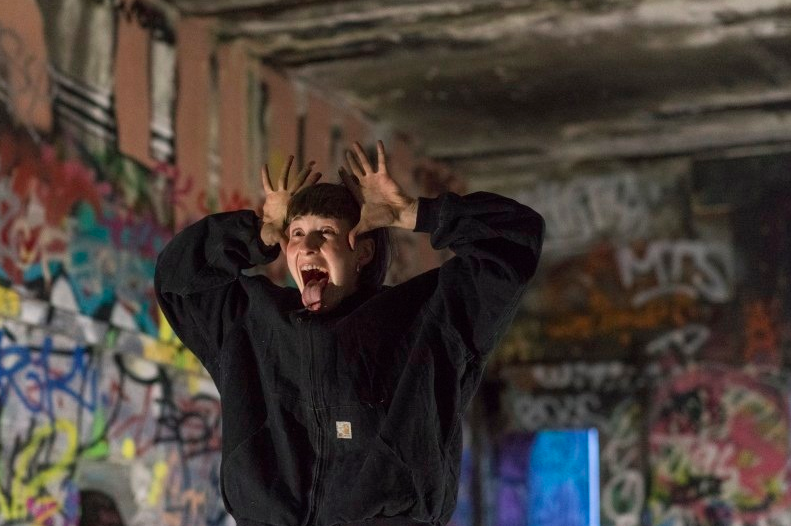 In House Artist Programme
MAP has a number of local artists as ongoing artists in residence. They pay an affordable weekly subscription for 3 - 5 hours of studio access each week. They have regular sharings of their work as well as on occasion have sessions open to the public to observe and will contribute to our online journal.
Current artists are:
Jolt Dance Company
Cubbin Theatre Company
Olivia McGregor
Josie Archer
Kosta Bogoievski
Lily-Mae Baird
Natalie Kittow
Nicholas Woollaston
Josiah Morgan
Sarah Elsworth
If you would like to become one of these artists:
2023 pricing
In House Artists


Individuals $20 / week
Organisations $50 / week

Being an In House artist gives you 3 hours of studio time per week which can accumulate and be blocked out for longer sessions if not utitlised on a weekly basis. You can set a regular time or book in each week as you are available.

Manaaki Aroha Pūtea

We also offer a month-long pro-rata In House Artist grant.
Studio Dry Hire
Commercial rate: $30 per hour
Community rate: $15 per hour
Meet the 2022 In House Studio Artists
Josie Archer is a New Zealand choreographer and dancer. Her work 'Dance Danced Dancing' in collaboration with her partner Kosta Bogievski was awarded best dance in the Auckland Fringe Festival 2018. Her solo work 'Josie's Solo' won the award in 2017. Their other work 'Josie and Kosta's Dance Show' has been performed throughout New Zealand (Tempo Dance Festival 2016), San Fransisco, and Seoul (Asia Tri New Wave Festival 2016). Josie has been an artist in residence at SpaceVac in Seoul, South Korea, and Healing Hills Art collective in Morni Hills, India. As a dancer Josie has worked most recently with Olive Bieringa on her works 'The Felt Room' (The Performance Arcade) and 'Walk with me' (Toi Art, Te Papa). In New Zealand she has worked with Michael Paramenter 'Insolent River a Tango', Zahra Killeen Chance 'A Figure Exhales', and Claire O'Neil 'ExtraOrdinary Folk' and internationally with Jennifer Lacey and Wally Cardona, 'The Set Up' (2016 and 2017), New York and Christine Bonansea, 'Only Human', Berlin (2017).
Kosta Bogoievski
Dance Artist
Over the past few years Kosta has been working closely with his collaborator, Josie Archer, making work and performing together. They presented in the Asia Tri New Wave Festival (Seoul, South Korea) and were artists in residence at the Healing Hills Art Collective (Morni Hills, India). They have performed for the Busan Metropolitan Dance Company (Busan, South Korea), Jennifer Lacey & Wally Cardona (New York), The BodyCartography Project (San Fransisco), and Michael Parmenter (Auckland).
Natalie Kittow
Multi-Disciplinary Artist
Kittow is an Ōtautahi based performance, moving image, and installation artist. Her work explores the body's relationship to both physical and allegorical space. This draws from her research around experience and reality in cinema theory, as well as her written, filmic and performative practice. Graduating with a BFA majoring in Sculpture in 2015, Kittow has continued to practice, exhibit and complete artist residencies within Aotearoa and abroad. Recently, she has been exhibiting work in Between a Sapling and a Tree at Art Hole Gallery and the Mappy Xmas Party at The Den Gallery, as well as regularly contributing to the Avian Loop publications released as a result of The Physics Room writers group. In the MAP studio, she has been playing with soliloquy, sculptural interventions and movement as a means of examining the place of theater in a screen-saturated era.
Olivia McGregor
Dance Artist
Olivia McGregor is a dance artist currently based in Ōtautahi (NZ). After graduating from the New Zealand School of dance in 2010, Olivia joined Footnote Dance Company (2011-2014) performing in works by choreographers Lisa Densem, Kate McIntosh, Jo Randerson, The BodyCartography Project and Ross McCormack among others. Since moving to Berlin in 2016, she has been working around Europe in film, performance art installations and dance works with artists including Jeremy Shaw, Julian Weber and Constanza Macras (Dorky Park). In the past year Olivia has been part of Experimental Dance week Aotearoa, The Performance Arcade, and the New Zealand Dance Company under the direction of Josie Archer and Kosta Bogoievski.
Josiah Morgan
Theatre Maker / Writer
Josiah is a writer, theatre-maker and performance artist who has been an Ōtautahi local his entire life. With no formal qualification in fine arts, he is the author of two poetry collections, one novella and a long-form memoir centred on The Texas Chain Saw Massacre. His work is frequently published in experimental publications in the United States, Hungary, New Zealand, and the United Kingdom. His work explores the relationship between language and reality, specifically the complex ways in which reality can malform language and language can malform reality. For Josiah as an In-House Artist, the MAP studio operates as a space in which to explore the transformation of language into a bodily practice.
Founded in 2001 by artistic director Lyn Cotton, Jolt's whānau currently comprises over 160 dancers with intellectual disabilities aged between 5 and 60+. Our inclusive teaching team work across 18 different weekly classes, nurturing the talents and building the skills of our dancers.
Jolt is the only company in Aotearoa to have created a dance teacher training programme for people with intellectual disabilities. Graduates from Jolt's Move programme currently lead their own Jolt classes, and present zoom classes for people with complex needs that are unable to participate in on-site classes.
Cubbin has been created from a desire to develop genuine theatre works for children under the age of 5. The importance of respect and play is prevalent as creators of engaging art.
Cubbin believe in a world where high quality art is as integral to early childhood as the playground, and as accessible. Cubbin aims to delight and intrigue very young audiences through exceptional, creative theatre experiences.

"We want our performances to be the addition to your day that brings you back to the marvel that is your little one. We want our shows to resonate with both the adult and the child. We want to give you a few moments of wonder that will last a lifetime".
Sarah Elsworth
Dance Artist
Sarah Elsworth is a freelance dance artist and movement teacher originally from Ōtautahi. Since graduating from UNITEC, Auckland in 2012, with a Bachelor of Performing and Screen Arts, she has been a key collaborator and performer in the creation of many experimental & innovative works. Recent credents include HIVE by Julia Harvie & Stuart Lloyd-Harris & My Kin Blue, a solo work digging into personal landscapes of body memory, presented at the the first iteration of ŌtautahiTiny Festival, 2019.
Sarah

has been living and creating in Goa, India for the past two years. She taught & facilitated residencies and workshops, movement directed & performed in music videos and continued to create many of her own choreographic works in collaboration with local Indian and international artists.
As a teacher, Sarah strives to empower all bodies in movement, facilitating space for unique creative expression to thrive. She is also a qualified Pilates teacher with over five years experience, giving her a deep understanding of anatomy.Lately she has been inspired by rhythmic structure, Indian classical and African music as well as house dance. She is excited to share her recent accumulation of movement inspirations and the simple joy of dancing together.