In House Artist Programme


affordable

space for movement research in Ōtautahi Christchurch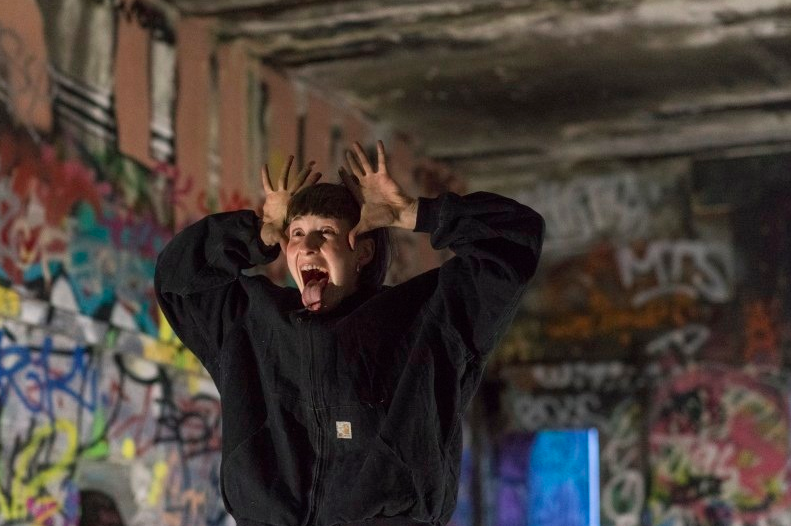 In House Artist Programme


MAP has a number of local artists as ongoing artists in residence. They pay an affordable weekly subscription for 3 - 5 hours of studio access each week. They have regular sharings of their work as well as on occasion have sessions open to the public to observe and will contribute to our online journal.
Current artists are: Josie Archer, Kosta Bogievski, Olivia McGregor, Jac Coia, Lily-Mae Baird, Josiah Morgan, and Natalie Kittow.
If you would like to become one of these artists:
2021 pricing
In House Artists


Individuals $20 / week
Organisations $50 / week

Being an In House artist gives you 3 hours of studio time per week which can accumulate and be blocked out for longer sessions if not utitlised on a weekly basis. You can set a regular time or book in each week as you are available.

Manaaki Aroha Pūtea

We also offer a month-long pro-rata In House Artist grant.
Studio Dry Hire
Commercial rate: $30 per hour
Community rate: $15 per hour
Meet the 2022 In House Studio Artists
Josie Archer is a New Zealand choreographer and dancer. Her work 'Dance Danced Dancing' in collaboration with her partner Kosta Bogievski was awarded best dance in the Auckland Fringe Festival 2018. Her solo work 'Josie's Solo' won the award in 2017. Their other work 'Josie and Kosta's Dance Show' has been performed throughout New Zealand (Tempo Dance Festival 2016), San Fransisco, and Seoul (Asia Tri New Wave Festival 2016). Josie has been an artist in residence at SpaceVac in Seoul, South Korea, and Healing Hills Art collective in Morni Hills, India. As a dancer Josie has worked most recently with Olive Bieringa on her works 'The Felt Room' (The Performance Arcade) and 'Walk with me' (Toi Art, Te Papa). In New Zealand she has worked with Michael Paramenter 'Insolent River a Tango', Zahra Killeen Chance 'A Figure Exhales', and Claire O'Neil 'ExtraOrdinary Folk' and internationally with Jennifer Lacey and Wally Cardona, 'The Set Up' (2016 and 2017), New York and Christine Bonansea, 'Only Human', Berlin (2017).
Robyn Jordaan
Dance & Performance Artist
Robyn is a dancer, performance artist and filmmaker based in Ōtautahi. She has a Bachelor in Fine Arts Honours where she majored in performance, dance and film. Working within these mediums, Robyn has performed throughout Aotearoa (NZ), Europe, performing in Germany and Iceland. Her work has been shown in the NES international artist residency of Iceland, ROAR (Radical dance journey Berlin) and PAWA (Performance art week Aotearoa). She has also been developing new choreographic work at residencies ROAR (DE), NES (IS), Ponderosa (DE) and Betonest (DE). Most recently working alongside Josie Archer, Kosta Bogoievski, Olivia Mcgregor and David Huggins in a CNZ funded research project in Ōtautahi .Her most recent solo work includes: Otolith 2019 and Detta I 2019. Robyn draws on traditional scores and dance technique, exploring a range of approaches such as somatic exploration, liquid reality, absurdism, release technique and queernique developed by Shannon Stewart
As a Nepalese woman, it is in my culture to dance. I grew up with Nepalese dance deeply embedded in my life. The qualities of movement that I learned in my youth have stayed with me and informed my training and career so far as a contemporary dancer. I am the only Nepalese professional dancer in New Zealand, and my long-term goal is to more deeply integrate my cultural perspective into my work as a dance artist. I have just spent three years working for New Zealand's longest running contemporary dance company, Footnote New Zealand Dance. As a member of the company, I have been acknowledged for my dynamic physicality and athleticism as a performer. I have focused primarily on expanding the boundaries of my physical practice and growing my versatility. In recent times though it has been the more psychological and theatrical aspects of dance performance that have captured my attention.
Kosta Bogoievski
Dance Artist
Over the past few years Kosta has been working closely with his collaborator, Josie Archer, making work and performing together. They presented in the Asia Tri New Wave Festival (Seoul, South Korea) and were artists in residence at the Healing Hills Art Collective (Morni Hills, India). They have performed for the Busan Metropolitan Dance Company (Busan, South Korea), Jennifer Lacey & Wally Cardona (New York), The BodyCartography Project (San Fransisco), and Michael Parmenter (Auckland).
Juanita Hepi
Theatre Maker
Juanita Hepi (Kāi Tahu) is a multidisciplinary storyteller, producer, director, researcher and writer who holds a Master of Māori and Indigenous Leadership with distinction, a Graduate Diploma of Teaching and Learning and a Bachelor of Arts from Toi Whakaari, NZ Drama School. Juanita has performed on stages including; The Court Theatre, Auckland Theatre Company, Bats and Shakespeare's Globe in London. She recently narrated Peter and the Wolf with the Christchurch Symphony Orchestra and featured in WORD Christchurch 2020. Juanita performed, produced and directed Kāwai at Little Andromeda and regularly features in podcasts, panels and presentations, she is currently adapting and directing Tūmahana alongside the CSO and Cirko Kali. Juanita's passion for Indigenous storytelling has led her to communities across Canada, America, and Hawaii where movement and sound are embedded in our epistemologies and because this is the place her ancestors have walked, battled and made love for centuries, she is a staunch advocate and enabler of arts and artists in Ōtautahi, Christchurch
Valency
Multi Disciplinary Arts Collective
Valency is a research project initiated by Jac Coia and Bina Iris.
They create movement primarily focusing on the connection points between dancers. The term Valency comes from the science of chemistry. It describes the combining power of an element measured by the number of atoms (connection points) it can displace or combine with. To increase the combining powers, we invited fellow dancers Emily Napolitano, Quique Miller and Denesa Chan to join our project.
This ensemble includes established Cantabrian sound artists Helen Greenfield, Jo Burzynska and Malcom Riddoch. Jo is also a multisensory consultant and artist who has just completed a PhD researching sound, smell and wine and their effects on one another.
Natalie Kittow
Multi-Disciplinary Artist
Kittow is an Ōtautahi based performance, moving image, and installation artist. Her work explores the body's relationship to both physical and allegorical space. This draws from her research around experience and reality in cinema theory, as well as her written, filmic and performative practice. Graduating with a BFA majoring in Sculpture in 2015, Kittow has continued to practice, exhibit and complete artist residencies within Aotearoa and abroad. Recently, she has been exhibiting work in Between a Sapling and a Tree at Art Hole Gallery and the Mappy Xmas Party at The Den Gallery, as well as regularly contributing to the Avian Loop publications released as a result of The Physics Room writers group. In the MAP studio, she has been playing with soliloquy, sculptural interventions and movement as a means of examining the place of theater in a screen-saturated era.