Movement Labs
Movement Labs offer local choreographers, dancers, dance teachers, students and community dancers the opportunity to learn from an inspiring guest tutor. We work with both local, national and international artists
who share their creative process, resources, experience, and knowledge in a workshop environment.
Upcoming Lab:
Saturday 9 April, 1-4pm

We are kicking off our Movement Labs in 2022 with the April Research Exchange Artists,
Kereana Mosen, Anthony Te Puke, and Rebeca Johnson.
when: 1pm - 4pm Saturday 9 April


where: MAP Studio, 76 Hawdon Street




cost:

$60 | $45 for MAP members
Kia u, kia mau ki to Māoritanga


Be firm in holding onto the very essence of your Māori culture.

We are delighted to introduce you to the first of our Research Exchange Artists in Residents for 2022, Kereana Mosen, Anthony Te Puke, and Rebecca Johnson. The trio recently graduated from UNITEC, and they bring a vibrant energy and desire to share their research with the community of Ōtautahi.
"Nau mai, haere mai! As newly formed Tīwai, we warmly invite you to exchange with us in our first public workshop. Navigating the realm of Te Ao Māori, our approach is immersive in reconnecting with our tūpuna. This makes space for our whakapapa to flourish while unleashing our creative potential as tangata whenua. We imagine this space to facilitate movement practice in the form of improvisation, critical discussion and offerings of many. This space aims to enrich our personal and collective wairua through reciprocity of both our rōpū and you. Join us in experiencing our kaupapa. Mauri ora"!
Movement Lab Schedule:
1.00 - 1.15 - Opening kōrero
1.15 - 2.00 - Body Work
2.15 - 3.15 - Guided improvisation and tasking
3.15 - 3.45 - Solidifying improvisation through a structure
3.45 - 4.00 - Closing kōrero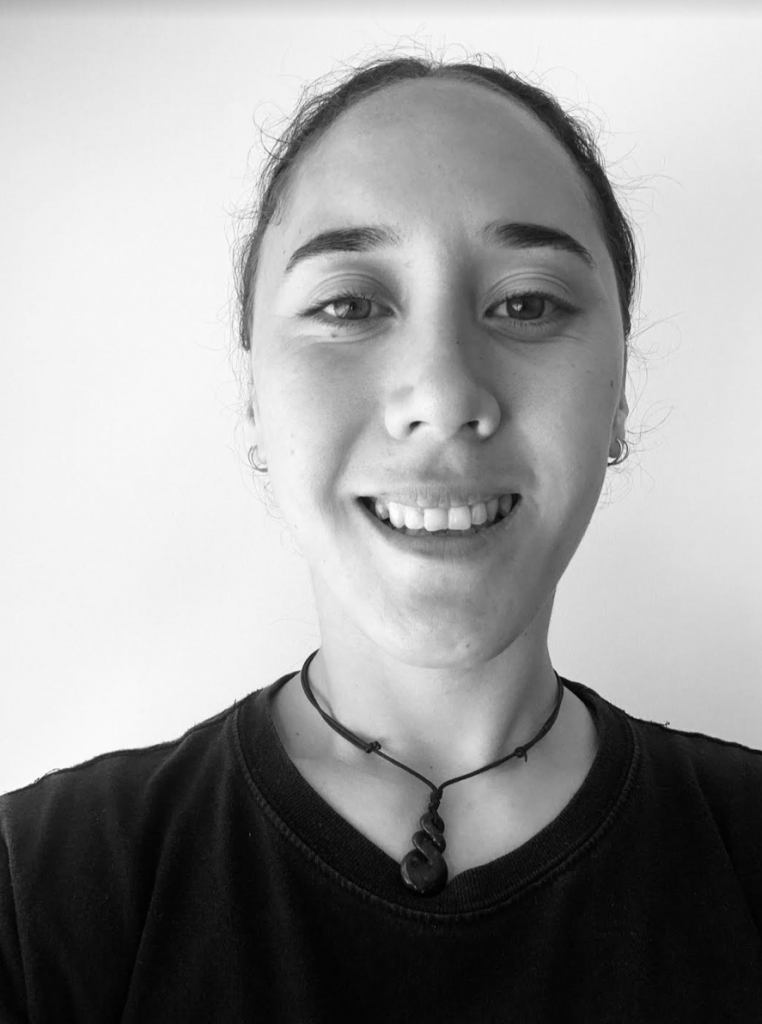 Kereana Mosen
(Ngāti Hauā & Ngāpuhi)
Kereana is a New Zealand Dance Artist. She grew up in Ōtautahi. In 2019 she moved to Tāmaki Makaura to further her knowledge of dance through the Bachelor of Performing and Screen Arts, Contemporary Dance Major, completing the degree in 2021. Kereana uses her dance practice as a tool to claim her identity as a Māori Wahine. Her research and Mahi is based around pushing her boundaries and dissecting what it means to be Tangata Whenua and how this can contribute to society.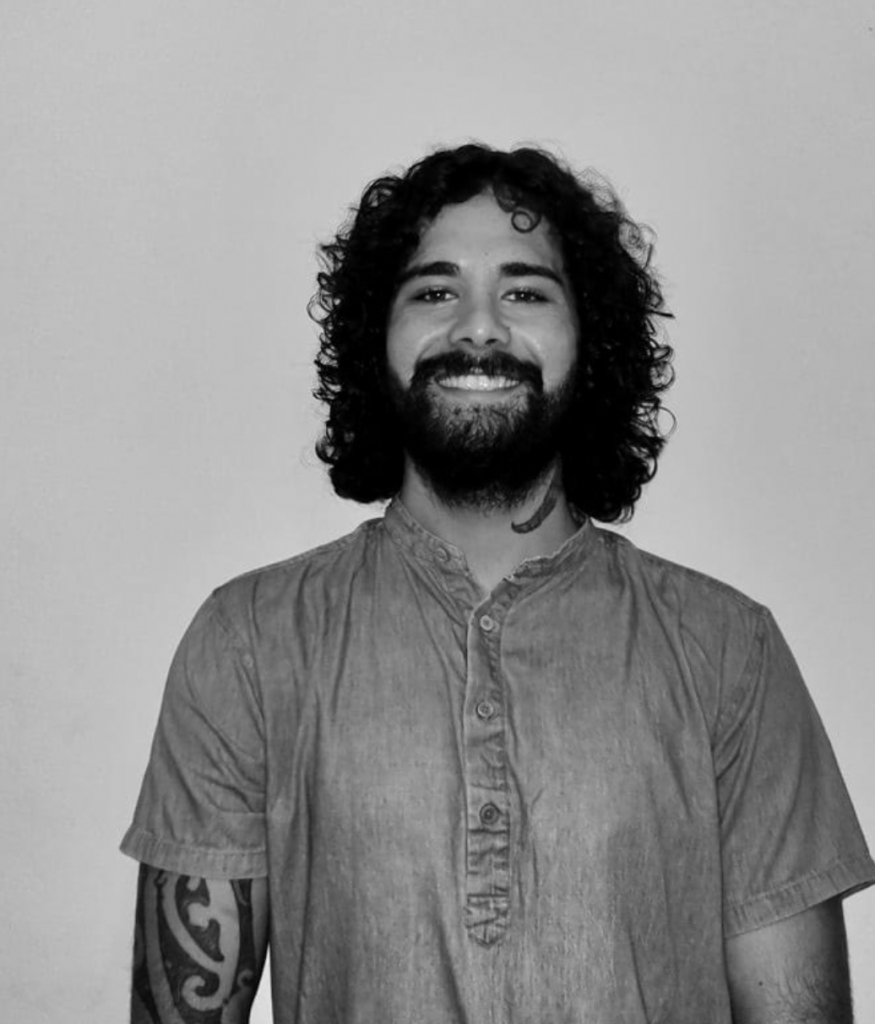 Anthony Te Puke
[Ngāti Kahu, Tainui]
Anthony hails from Awanui (Kaitaia) and brings with him a rich history of movement and performing arts. Developing a passion for dance through his college years, Anthony later pursued his love for dance picking up teaching jobs, attending classes, and eventually enrolling at Unitec and completing his Bachelor of Performing and Screen Arts, Contemporary Dance Major. Anthony is driven to liberate indigenous thinking within the community and unveil enriching processes to create stories that ignite the power of imagination.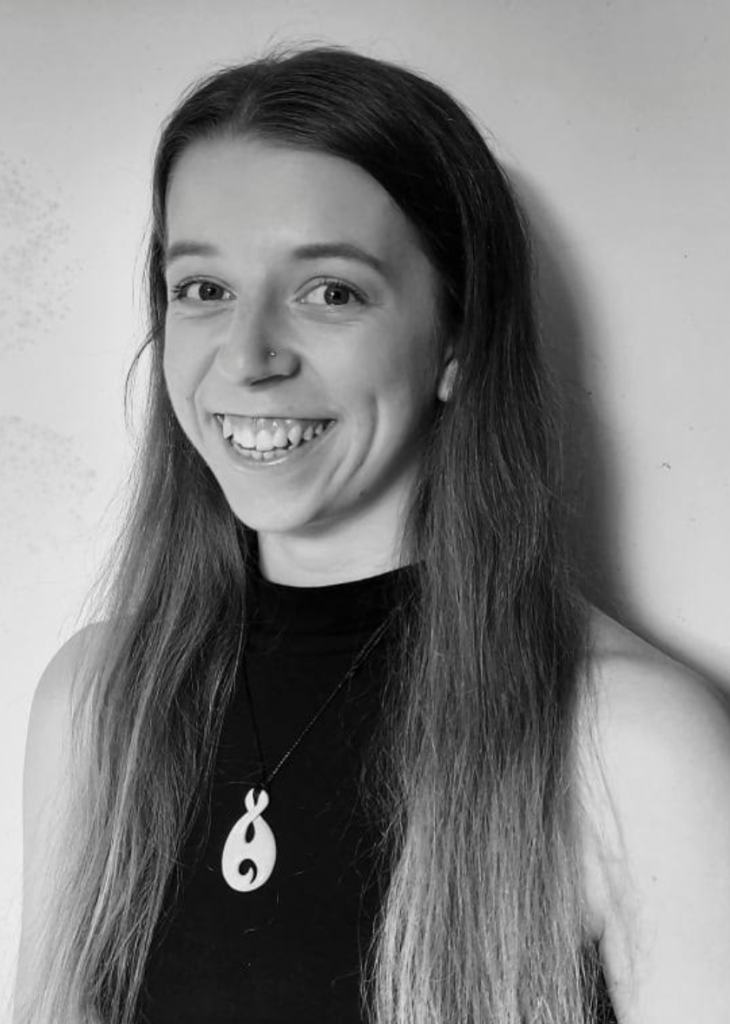 Rebecca Johnson
[Te Arawa, Ngāi Te Rangi, Ngāti Maniapoto, Tainui]
Rebecca is an independent dance practitioner in Aotearoa. In her senior years of high school, Becca developed a deep curiosity for movement, leading her to pursue tertiary dance education. Recently graduating from the Unitec dance programme, Becca has a great interest in preserving Mātauranga Māori through movement practice. Her research centres around improvisation as a means to bring internal Whakapapa to external fruition - whatever this may authentically look like. She plans to create meaningful, conceptual content with her peers that address colonisation, identity, and Whakapapa.
TE PŪTAKE
with Kereana Mosen, Anthony Te Puke, and Rebeca Johnson.

Residency: 4 - 29 April 2022
Public Workshop: 1 - 4pm 9 April
Research Presentation: 7pm 29 April
"Between every crevice of every imprint there is a voice, a story, an opening of potential. By observing our skin as a landscape that is fossilised through time and space, this research exchange is a significant step in uncovering and understanding aspects of our identity, how and where we stand, and working with sacred physical materials. We aim to uncover the stories that reside within the landscape of our skin, seeking to understand the harmonious chaos that subsides when negotiating the imprint of history and the voice that comes from it. We navigate the whenua as the whenua navigates us".


subscribe to get notified about our next movement lab