upcoming movement lab:
saturday 12 september with
benedikte and matthew onarheim-smith
a world where contemporary movement is essential.



We run Movement Labs on a registration, short-term basis. We work with both local and international artist to deliver an environment where the Ōtautahi Christchurch movement, and wider arts community, can participate in the creation of works alongside well-known talent.
If you are interested in the creative side of dance-making, you can join guest artists for one-off workshops and learn about the choreographic process, attend an artist talk or read artist reflections in our journal.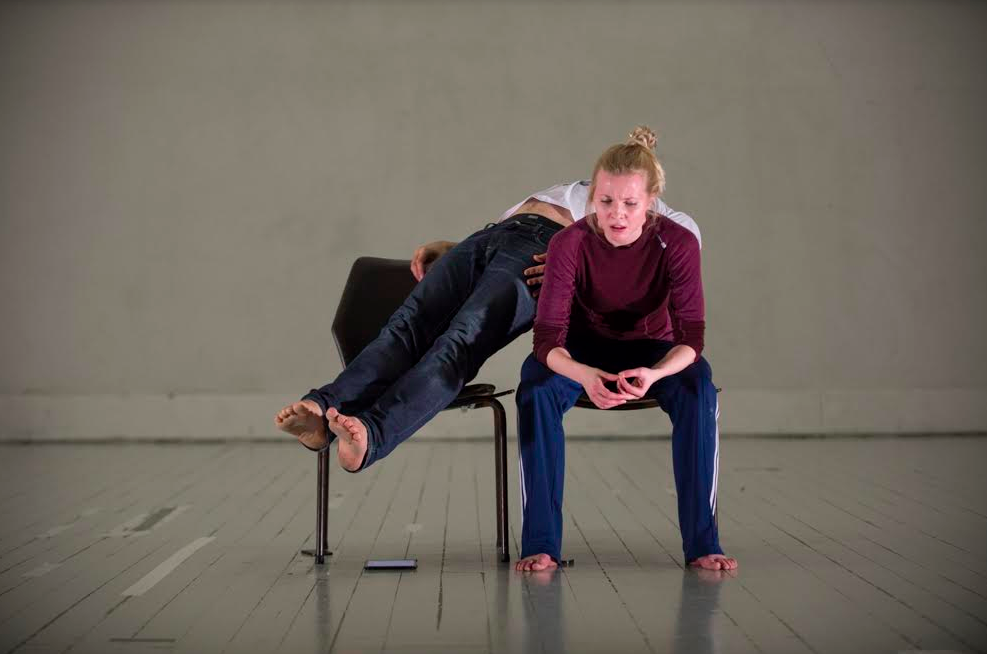 saturday 12 september
when: 9am – 4.30pm
where: CSO rehearsal room at the Christchurch Town Hall
cost: Full Day $75 or 4 x Clicks on 10 Class Pass
Half Day $50 or 3 x Clicks on 10 Class Pass
(Sessions 1 & 2 or Session 3)
join benedikte and matthew onarheim-smith



Whilst being a wife and husband, these artists each bring different and unique training and practices to share:
"This workshop will be about you finding your playful creativity in performing.
We will be working in groups with slightly silly creative tasks that hopefully can spark your imagination and pleasure in performing.
Very often in the (performing) world we construct a certain way of working, basing feedback on criticism. Somehow that seems like the only way of reaching a certain quality and standard.
What happens if we decide to starve the 'bad' and focus on the positive, like we are supposed to do with children (if you are a parent or a caretaker you probably know what I'm talking about)". Benedikte Onarheim-Smith
Session 1: 9.30 – 11.30am
The sugar-free centrifuge with Matthew
This class will be looking at how internal geometries of the body can be organised to follow optimised external geometries through space. We will explore centrifuge as a means to arc in and out of the floor and into the air. We will be off-centre, off/on balance, leaning into our turns this way and that. We will also use our fascial system's elasticity to give some time out to our muscles. AND by harnessing the centrifuge our muscles can also take some rest breaks. Less work = less sugar consumed. In some moments we can even be, or some parts of us at least, pretty much sugar free!

Hooray! What more do you need from a class?
Session 2: 11.45 – 12.45pm
Guided improvisation for Movement Technique with Benedikte
To start with, an hour long movement based somatic class, where you will explore the moments in your bodies. You will get your heart rate up.
If you have a strong technique in your repertoire, you are welcomed to explore it and push it. If you have not, it doesn't matter. Do what you can. How subtle is the body and can we at times move out of the conscious mind and into letting the body take the lead from the space of pleasure?
Benedikte will lead you into imagery to spark your exploration.
Session 3: 1.45 – 4.30pm
Improvisation and Performance with Beneditke
In the final two hours, it is more up to you how you would like to perform. Because that is what is going to happen, we will perform for each other in a safe and supportive environment. You can be very much in your body, you can explore your voice through talking, storytelli, maybe even singing. Let's see how far we get in a short space of time.
matthew onarheim-smith.



Matthew spent 15 years in Europe teaching and performing dance working in more than 50 countries. He is living again in New Zealand having completed his Masters in Osteopathy and is now a practicing Osteopath. In January 2020 he was teaching dance in Norway at the National Academy of Dance. In NZ, he has taught in the dance programmes of Unitec, New Zealand School of Dance, and the Universities of Auckland and Otago, and at Choreolab.
Matthew has worked internationally as a teacher, performer, and maker. He has worked with a diverse array of companies such as Random Scream of Belgium, Carol Brown Dances of UK/NZ, Company Willi Dorner, Theater Combinat, and Klaus Obermaier of Austria. In New Zealand he was a company member of Black Grace and also danced with Human Garden, Commotion Company, Touch Compass, and Blue Vault.
Matthew has been a long term collaborator with the Norwegian company Impure. He also danced in Impure collaborations with Cena 11 of Brazil and with the Oslo hip hop crew deepdowndopism. He is a certified teacher of the Axis Syllabus, which integrates anatomy and physics into a movement practice, and has taught this all around the world.
benedikte onarheim-smith.
Benedikte is a contemporary dancer from Norway. She received her BA in Modern/Contemporary Dance from Norway's elite Art Academy in 2009. Since graduating, she has worked as a freelance dancer, teacher, choreographer, and dance producer. She created and produced a concept called 'An Evening' that was a forum where artists could show their unfinished or experimental works at any state of development. 'An Evening' received funding from the Norwegian Arts Council and FFUK, and ran from 2011-2018. Benedikte has danced for Norwegian dance companies Stellaris Dansteater (NO), Moltrix Scenekunst (NO), Company UT, and for UK-based artist Jorge Cresis. She was awarded a grant to travel to Vienna to attend the Impuls Tanz Festival and to study the Axis Syllabus in the U.S.
Bene is married to Matthew Onarheim-Smith, who is a Kiwi dancer, teacher, Choreograf and Osteopath. They live in Ōtepoti Dunedin with their two young sons. The pair work creatively together and performed solos and duets as a part of an 'An Evening' in Oslo, Norway.
subscribe to get notified about our next movement lab