ōtautahi tiny performance festival:

Artist journal - alice canton
ōtautahi tiny performance fetsival
christchurch centre of contemporary art
november 30th, 2019
10am - midnight
MAP partners with CoCA for one day-and-night of performance by some of Christchurch's most exciting new wave artists.
Tiny Festival draws together a new generation of physical performance makers from Ōtautahi, Aotearoa, and beyond, that embrace taking risks, pushing boundaries, and breaking new ground. Inspired by artists who spark dialogue and ask questions rather than provide answers, the programme features a range of performance disciplines from Performance Art to Theatre, Dance to Poetry, Music to Installation.

MAP has curated a programme of work that transcends our understanding of ourselves and our world and has the courage to speak to the challenges of our times.

We invited the festival artists to talk about their practice and reflect on the work they will be presenting at the festival.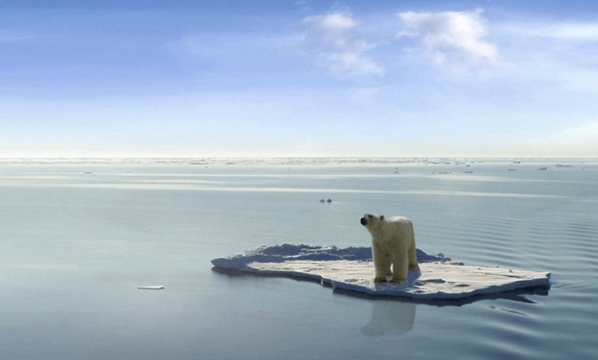 Here are some things I have been thinking about. It has everything and nothing to do with this particular work but gives some insight into the kinds of things I'm sensitive to when making.
Climate Change
I think artists have a critical role to play in the seismic cultural shift needed for people to act on the climate crisis. Artists exercise skills in creative 'problem-solving' every day. We are constantly working within limitations - whether that the concrete barriers of resourcing or otherwise - to best deliver concepts, themes, and form. Artists in Aotearoa have the privilege of working in a relatively unconstrained social and political climate - giving us a license as provocateurs to say and do things without the threat of suppression or censorship.
I believe that climate change is the single most important issue we face, and that with the mass of information (and mis-information) circulating in the public sphere we need to prioritise, understand and explore key ideas so we can cohesively take action and move forward, together. I don't think the science community can be expected to do this work alone. We should use the privileged platform we have as theatre-makers to create a positive, meaningful impact in our community. Theatre can be a powerful agent for change. People can be moved, connect to different perspectives and feel, deeply. Theatre can be a place for truth-telling.
Beyond the individual practitioner response level, I wonder how artists can become embedded in the high-level action of civic change, and called upon to fight alongside risk managers and policy-makers to help problem-solve this big fucking mess.
Co-design // Co-authorship
I like this idea of collaboratively problem-solving, and leaking power outwards so it doesn't sit in the stacked structure of command and control. It might take longer, more patience, more resource up top, but ultimately, I think finding ways for us to come together to discover the problem, understand how it impacts people, and then generate opportunities is an exciting way to find longer-term solutions.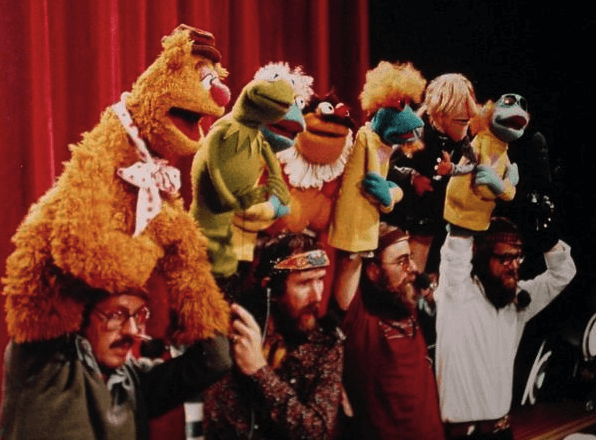 I wonder how we might practice this a little better in the theatre. We're still worshipping this idea of the auteur - all seeing, all knowing. It's not helpful and it's damaging, because it renders out all the people who might have been on the periphery and had a major part to play in the delivery of an artistic vision but went unacknowledged.
Superstition
I grew up in a very superstitious household, and I totally thought this was a Chinese thing (don't share your dreams before breakfast, don't sleep with the window open, don't go to bed with wet hair, don't cut your hair or nails at night, wear red for good luck, avoid the number 4 etc) but I've recently discovered that it's not as universal as I thought.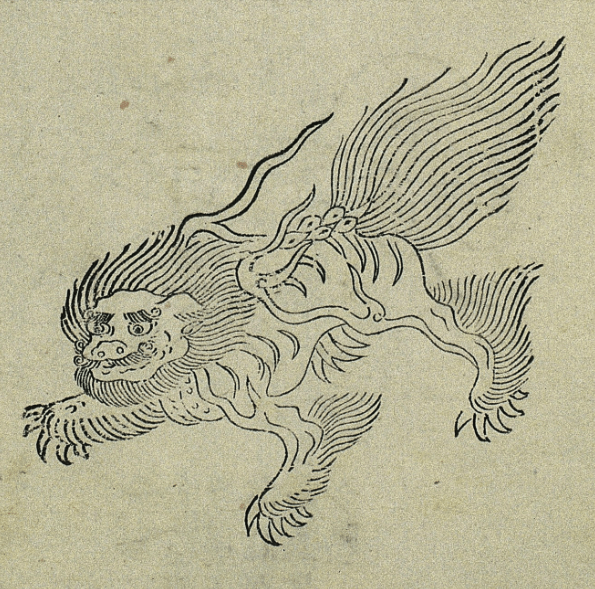 I actually cringe at how superstitious I am, despite being indifferent to religion or predetermination, but I appreciate that it does attribute meaning to people's lives (especially where ritual or tradition is concerned) so I'm not about to throw it out.
Right now I'm trying to understand the mysticism of the Chinese zodiac, or shengxiao ('born resembling'), which is about unravelling deeply held views engrained from the womb. I'm not making any assumptions on where this will lead.
My mother and I are both tigers. It insinuates alot.
Non-performers
Although the term 'non-performer' doesn't sit comfortably with me - the expression used to describe people who aren't trained actors, and often being themselves onstage - I use it when I'm describing some of my work because I think there is a difference (and an important distinction) between someone who plays a character and someone who is themselves. In more post-dramatic form, actors can be both themselves and a constructed version of (a 'character'), but I sometimes find ordinary people are so extra-ordinary in their choices, stories, experiences and skills that I'd much rather watch them than actors (pretending to play such types). My taste for non-performers is actually for them to not perform. I don't really want to direct them towards 'acting' - otherwise it can turn into (what I loathe to call) 'am-dram' (think bad, demonstrative pantomime).
We are seeing more and more work overseas using this term in different ways. I've been reading about We, Europe, Banquet of the People by Roland Auzet which recently played in this year's Avignon Festival. The work used a cast of multinational actors as well as a choir made up of people of all ages to create a "We". And of course, more closer to home, the brilliant Jo Randerson/Barbarian Production's Sing It To My Face which takes a cast of everyday people split into three generational groups – under 30s, 30-60s and over 60s – to express what they really think of each other through song.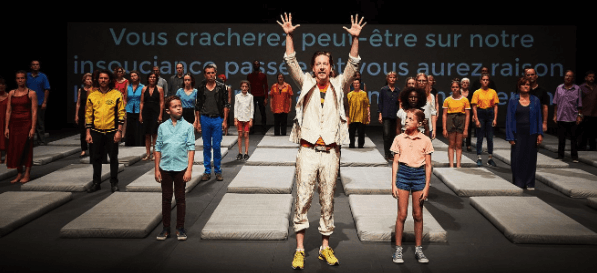 Paper
I'm trying to have a paperless practice, but I find myself falling on post-its, butcher's paper and spiral bound workbooks to document my process. I've tried working with digital platforms like Mural but it doesn't quite beat physically committing an idea to paper. But I know that's a stupid romantic excuse and it's ultimately a privildge to consume paper, so I'm trying to be more conscientious with my use. I've owned a kindle for years and that's definitely helped to curb buying paperbacks but I've noticed a pile begin to grow next to my bed. It's because friends write beautiful manuscripts and then I also go to writer's festivals and buy up large.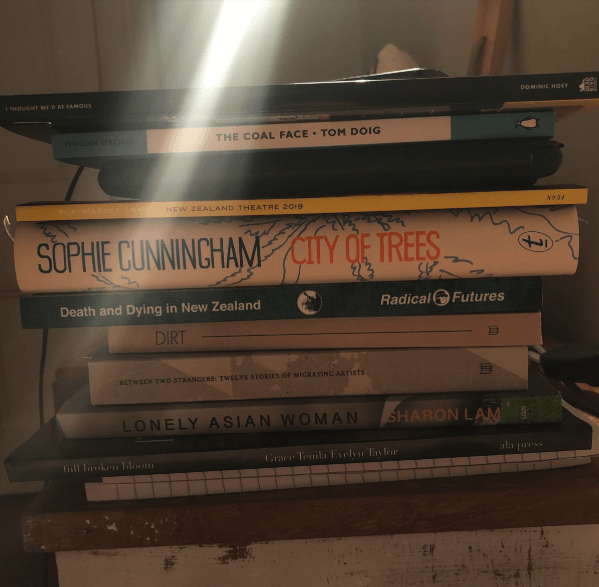 Ōtautahi Tiny Performance Festival
The Centre of Contemporary Art 30th November, 2019
Words by Alice Canton
Year of the Tiger, 10am
www.tinyfest.co.nz