ōtautahi tiny performance festival
christchurch centre of contemporary art
november 30th, 2019
10am - midnight
MAP partners with CoCA for one day-and-night of performance by some of Christchurch's most exciting new wave artists.
Tiny Festival draws together a new generation of physical performance makers from Ōtautahi, Aotearoa, and beyond, that embrace taking risks, pushing boundaries, and breaking new ground. Inspired by artists who spark dialogue and ask questions rather than provide answers, the programme features a range of performance disciplines from Performance Art to Theatre, Dance to Poetry, Music to Installation.

MAP has curated a programme of work that transcends our understanding of ourselves and our world and has the courage to speak to the challenges of our times.

We invited the festival artists to talk about their practice and reflect on the work they will be presenting at the festival.
Somatic learning and making 'She is called Virago'
I'm currently becoming more aware of how my environment and experiences affect the process of creating a new dance work. Day to day interactions influence and support my artistic choices. Interests develop over time as I begin to collect resonating thoughts and ideas. I've noticed how I'm constantly gathering words, images, thoughts and feelings. Waiting for the time when these ideas form with an understanding and at the right time to present themselves.
Sifting, things fall away and others rise to the surface.
I work like this when I'm preparing for teaching class and choreography.
I'll try not to over plan or lock in ideas so I am open to new moments inspiring fresh ideas or approaches to bring to my classes.
It's a kind of waiting, watching, listening and trusting process..
It might appear like unpreparedness and I have to work hard to allow myself to do this without self-judgement, but for me it's a practice of improvisation and remaining open and actively present in my life outside of the studio
I'm continually asking questions of myself and my work by searching for answers and the relationship between sometimes incongruous ideas and influences. This all happens for me outside the studio as I gather informing details that seem relevant and connect to the unraveling and forming of this piece.
How does this happen within the studio?
Everything has meaning and significance.
Even a conversation yesterday with a long time friend who works in specialist education could relate to this process of learning and development. We discussed how this is similar to her approach to teaching and the model of enquiry based learning.
So I've taken a cue from this discussion too.
An example of this is my current interest in the human experience of...
Joy and Sorrow.
In that both these feelings can coexist and tangle themselves through significant moments in life.
I began to draw my awareness to this through a specific time of grief in life, then closely after this I began working with a choreographer who was exploring the sound of this emotive state.
Since then I have noticed ongoing moments in my life where I'm in the centre of experiencing despair and hope, sadness and lightness simultaneously. These times have weight and are very real for me but can be difficult to understand and explain..
maybe dance can help with the inexplicable?
I've begun to play with music which resonates with this state.
Just days ago while I was observing another artists work, in another medium, I could see how the elements and form within their piece could hold both beauty and melancholy.
I'm convinced that I have collected enough cues from my environment to pursue and take this idea further into my new work.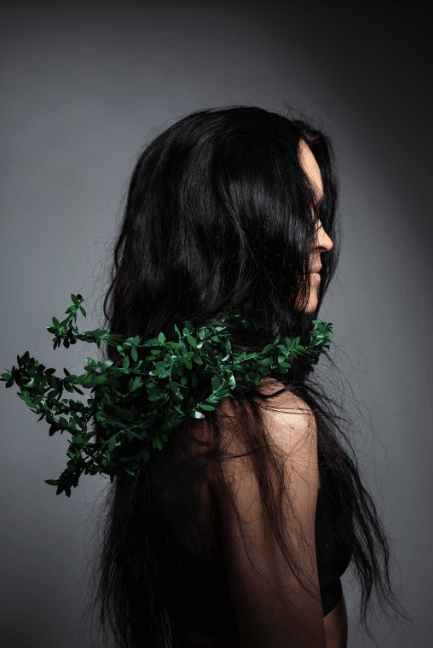 Ōtautahi Tiny Performance Festival
Centre of Contemporary Art 30th November, 2019
Words by Julia McKerrow
Image by Petra Mingneau
She is Called Virago, 6pm
www.tinyfest.co.nz