Research Exchange
Research | Writing | Performance
MAP has invited artists from around Aotearoa to take part in 4 Residencies held in 2022.
Each artist will work in the studio for a month, present a workshop and research presentation to the public, and contribute a piece of writing to The Map, our in-house quarterly publication.
Tīwai: TE PŪTAKE
with Kereana Mosen, Anthony Te Puke, and Rebecca Johnson.

Residency: 4 - 29 April 2022
Public Workshop: 1 - 4pm Saturday 9 April
Research Presentation: 7pm Friday 29 April
"Between every crevice of every imprint there is a voice, a story, an opening of potential. By observing our skin as a landscape that is fossilised through time and space, this research exchange is a significant step in uncovering and understanding aspects of our identity, how and where we stand, and working with sacred physical materials. We aim to uncover the stories that reside within the landscape of our skin, seeking to understand the harmonious chaos that subsides when negotiating the imprint of history and the voice that comes from it. We navigate the whenua as the whenua navigates us".


Tango Huaranga: Removed, Replanted
with Denesa Chan and Quique Miller

Residency: 5 - 29 September 2022
Public Workshop: 1 - 4pm Saturday 17 September
Research Presentation: 7pm Friday 30 September

Two expats (Argentinian + Chinese/Swedish American), two hemispheres, two gender expressions, two queer sexualities, two native languages, two acquired languages, two native habitats. Belonging and identity are tied to the land, the hapori: local community, and layers of cultural meaning which birthed and housed us. Through multimedia dance/film/music/photography research, we excavate our dance practices (Tango, contemporary dance, contact improvisation and traditional Chinese somatic arts), to explore themes of identity, assimilation, gender, decolonization, ecology and equality and discover what happens to an individual, a community, an ecosystem, and a language when humans migrate and become both insiders and outsiders to te taiao: the natural environment and te hapori whānui: the wider community.
BODY AND BONE
with Kelly Nash, Nancy Wijohn, Georgie Goater, and Rosie Tapsell
Residency: 3 - 28 October 2022
Public Workshop: 1 - 4pm Saturday 15 October
Research Presentation: 7pm Friday 28 October
"We wish to develop the theory and method of a new somatic movement/dance practice, embedded with the principles of biomechanical impactology (ConTact C.A.R.E). With the purpose to help connect us to nature's natural order, restore fundamental movement pathways and provide health benefits to both the collective and individual. Using "Common Sense" ideas to deeply understand our body's history and how it impacts our ability to thrive and survive while utilizing its fullest expressive capacity"
FULL DIGITAL UPLOAD
with Oli Mathiesen
Residency: 31 October - 25 November
Public Workshop: 1 - 4pm Saturday 12 November
Research Presentation: 7pm Friday 25 November
"Full Digital Upload looks at researching and developing new practices with a portfolio of different augmented reality, virtual reality, photo, and film softwares to look at redefining how we create, document and present dance. I will research a range of tools accessible at an independent and freelance level of making, concluding my residency with an exhibition-style performance".

Workshop:
Oli will offer a '101 Basics' of augmented reality, virtual reality, photo and film software and demonstrate its potential. You will get to play and test out the software on your personal device, playing with movement, scanning sets, and creating sculptural 3D images. It will be a hands-on workshop and is accessible for both experienced and untrained dancers .
Research Exchange 2020:
Digital and Distanced Dance Potentialities

In 2020, in response to the impacts of Covid-19, we invited collaborative teams to use the residency as an opportunity to explore digital opportunities for their work and practice.
This residency supported artists to share their process with their peers and the public via their MAP webpages where the artists uploaded reflections, texts, images and videos throughout August 2020; via Zoom workshops as well as taking over the MAP Instagram.
Artist showings were live-streamed 6.30pm Sunday 30 August 2020 to Youtube and we invited the public to attend live at XCHC in Ōtautahi Christchurch.
Artist Feedback from 2020:
Gulia Palladini: (Critical Theorist, Italy)
I was really impressed by the generosity, curiosity, critical acumen, creativity and care that went into this project. It is rare to encounter such a valuable engagement with artistic practice, and in these complicated times this strikes me as even more crucial, as it is vital to invent new forms for taking care of the conditions of thinking and working together!
Emma Murray (Choreographer, Switzerland)
The residency has been invaluable. My admiration for the professional and social skills, the focus and flexibility, the authentic and human qualities with which MAP helped us navigate this strange (and strangely productive) month. I know there were many involved in making all this possible - a very big thanks to them! It's been amazing - as always - to reconnect with New Zealand based artists. Despite the challenges of proximity - it was a real pleasure to share some time together. MAP - the work you do there is a HUGE asset to Christchurch and for the wider Dance Community.
Carlene Newall de Jesus (Choreographer, NZ)
This was such an invaluable time for our project and process, and a really special, meaningful experience for our young people! Thanks for making us feel so supported and for the flexibility of making everything work as it needed to across this strange month!

Katrina Bastian (Choreographer, NZ)
Thank you, Julia, for this invaluable opportunity to delve deeply into a project that has been looking for space to grow, and finally found that in the MAP community! We can't wait to see where this project goes and will keep you all up to date.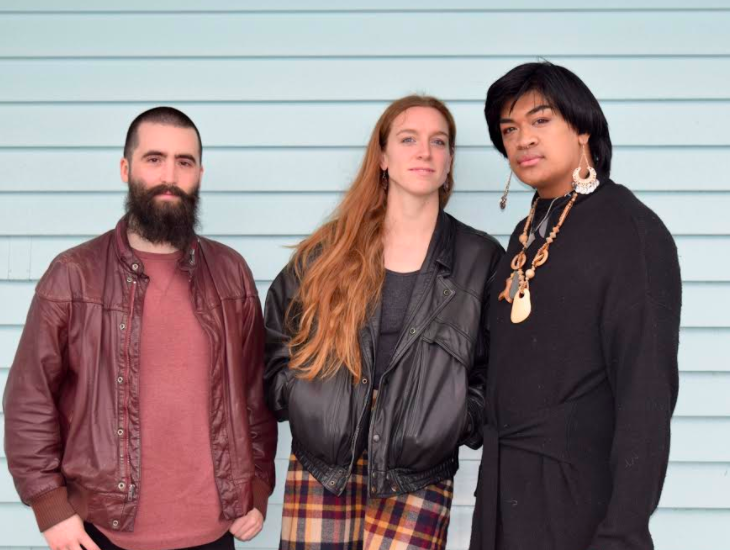 Katrina Bastian, Flinn Gendall and Fa'asu Afoa-Purcell

Follow their Webpage
'Less Sermon More Song' [working title] builds a space for dialogue around mental health in dance. This team developed a digital space centered around the mental health and wellbeing of dancers; via a website and a podcast series they began the critically important, and much overdue, work of reflecting the lived experience of dancers.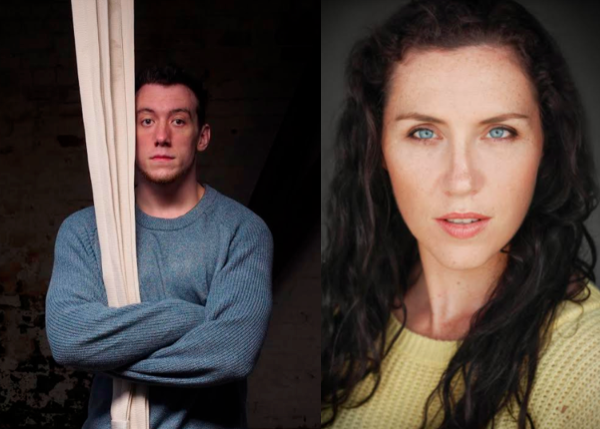 Carlene Newall de Jesus and Jay Clement

Follow their Webpage
'The Little Black Boxes' digital residency followed the exploration, conversations, and research of Carlene and Jay as Artistic Directors of HighJinx YouthCompany.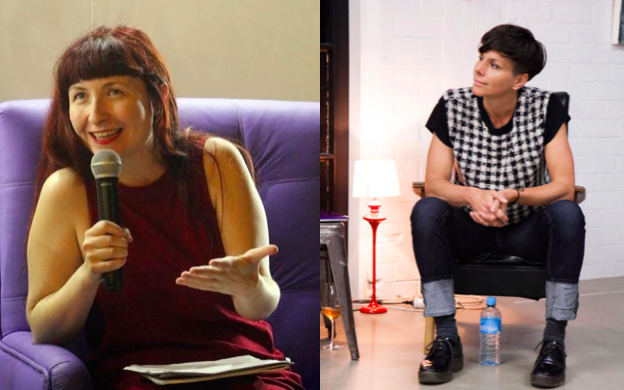 Emma Lorien Murray and Giulia Palladini

Follow their webpage
'A Live Annotated Encounter with my Archive' "questioned the porosity of the screen, which triggers a dim awareness of some kind of actual space or physicality behind the screen - a place or body you can't see but you know is there".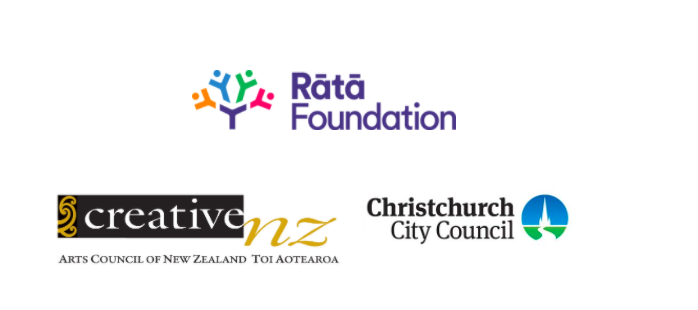 "There is a need not only to support dance companies but also the artists who are going to provide the dancers and choreographers for those companies in the future."
- CNZ Dance Review 2.3.1
Artist Residence
David Huggins - Blog iii
MAP research exchange christchurch artist #16 – David Huggins – Blog iii As the end of the residency draws near, my focus has also shifted to the presentation of the research. I have generated choreographic material through the GPS location process as well as the filmed improvisations, but a straight forward presentation of these does
Artist Residence
David Huggins - Blog iii
MAP research exchange christchurch artist #16 – David Huggins – Blog iii As the end of the residency draws near, my focus has also shifted to the presentation of the research. I have generated choreographic material through the GPS location process as well as the filmed improvisations, but a straight forward presentation of these does…
Artist Residence
David Huggins - Blog ii
MAP Research Exchange Christchurch Artist #16 – David Huggins – Blog ii This week, I am rehearsing and choreographing more GPS dances that I described in my previous blog, from locations further afield. Although not a primary objective, I have found that the task is conducive to generating a large amount of raw material in…