Community
Classes
MAP runs weekly community classes in a fun, safe, and friendly environment.
Join us at the MAP Studio, to share and connect through movement.


Want to buy a pass package?
see below for pricing and options
BUY a Pass Package then
BOOK your choice of class.

Just dropping in or already have a pass package?
See below for the schedule then head straight to BOOK your choice of class.
2023 pricing
Adult Membership Subscription



Annual Donation $150 + $25/week
Unlimited classes each week + exclusive discounts on movement labs, workshops and events
10 Class Pass (3 month expiry)
$120

Casual Drop In
$20

Creative Kids Dance
$100

Creative Kids Dance Drop In
$15 per class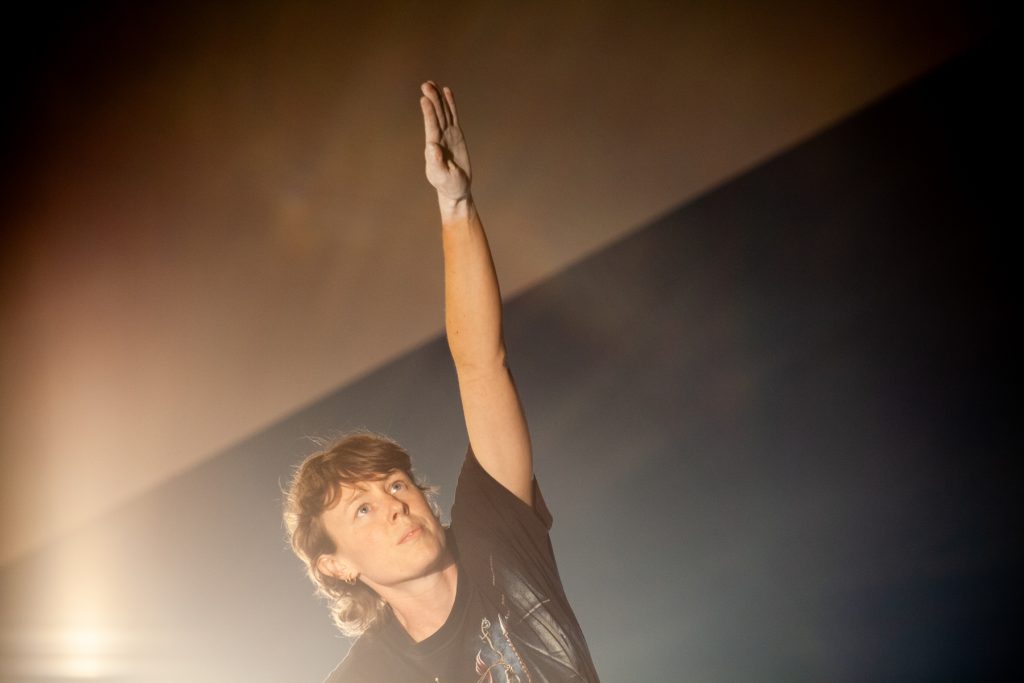 2023 schedule

Maori Movement (Mahi Poi)
Mondays 7:15pm - 8:30pm
with Savanah Tukariri

Youth Contemporary Class (Choreography and Technique)
Wednesdays 4:00pm - 5:00pm
with Kat Stefanova
Maori Movement
Wednesdays 5:30pm - 6:45pm
with Savanah Tukariri
Mindful Movement
Wednesdays 7:00pm - 8:15pm
with Denesa Chan
Muscle & Bone
Thursdays 6:45pm - 8:00pm
with

Kereana Mosen
Baby Rave
Friday 10:00am - 10:45am
coming soon
Friday Grooves
Friday 6:00pm - 7:15pm
with Virginia Kennard
Creative Kids
Saturdays 9:15am - 10:00am
with Dana Dawson
Open Contemporary (

Choreography &

Technique)
Saturdays 10:15am - 11.30am
*tutor on rotation

M.A.K.E Youth Company

Saturdays 2:00pm - 4:00pm


Which class is right for you?
We offer a range of classes to suit your needs. From just starting out and wanting to develop strength and learn movement pathways, through to stretching your creativity, or challenging yourself in a fast paced technique class. We've got you covered.

For more information see below, and if you have any questions, get in touch:

Phone: +64 273 212071
Email: move@movementartpractice.org
Muscle & Bone
Thursdays 6:45-8:00pm

Muscle and Bone is a perfect class for building up movement skills with the support and fun of an energised group. You will gain strength and flexibility and improve your movement coordination skills. If you haven't moved for a while we recommend this class as a great starting point!
Māori Movement
Mondays 7.15 - 8.00pm
Wednesdays 5:30 - 6:45pm

This class is for anyone with a desire to connect to kaupapa Māori through movement.
You will get to explore movement in a modern space using kapa haka forms and basics to modern Māori music. The focus is on mobility, rhythm and coordination in a fun, relaxed atmosphere.
Mindful Movement
Wednesdays 7:00-8:15pm

This class is about unlocking and exploring the boundaries of your own movement and creative thinking potential with the support of the class group. This class employs somatic practice, meditation, improvisation, and contemporary technique to build a greater mind-body connection to de-stress mid-week, and help build body knowledge and awareness.
Denesa will share her unique artistic practice with you through group tasks, exercises, and discussion.
Youth Contemporary

(Choreography & Technique)
Wednesdays 4:00-5:00pm
Designed for young, aspiring dancers, this class will touch on contemporary dance techniques, while working towards building a library of movement. Through a variety of short choreographies and exercises, each participant will have an opportunity to develop their skill set, and gain confidence in using their body as a tool of self-expression.
This class is a great choice if you/your child is looking into pursuing higher dance education and a career in the dance industry. 13-19 years
Friday Grooves
Fridays 6:00-7:15pm
Inspired by the colorful and vibrant world of jazz, this class is all about having fun! Virginia will bring her contagious energy to end your week with a flare.
*Suitable for all experience levels.
Open Contemporary

Technique & Choreography
Saturdays, 10:30 - 11:45am



Learn & experience contemporary dance techniques & principles, like flow, momentum, release, and how to get in and out of the floor with ease. Each tutor will share with you their own technical dance approach & personal movement vocabulary. You will learn short choreographic sequences and phrases.
Our tutors are highly skilled in adapting the class to suit your current level, so don't let the word 'technique' or having to remember choreography put you off, you will be guided and supported.
Kids Creative Movement
Saturdays 9.15 - 10.00am during school terms

Give your children a refreshing and creative start to their dance journey. MAP kids classes nurture your child's unique creative voice through movement. Using imagery and improvisation, Olivia will teach the ways dance allows them to engage and understand themselves and the world aroud them. No uniforms, no exams, just the joy of dance.
M.A.K.E at MAP
Youth Company
Saturdays, 2:00 - 4:00pm
an opportunity for young people to connect, create, and perform through the art of movement.