emma murray artist residence (2016) – journal i
Before I even got here: 
Mum organized the Pigeon Bay School Hall on the Peninsula for me to work in, in preparation for the classes, performance and presentation of research Julia has set up for me through MAP. Switzerland, you should see this place!
I'm starting off: 
With my daughter's plaits this morning, strong coffee, and the promise of rain.
So far today I have:
Gone for a run down to the wharf, encountered some kind of sea bird down there which I didn't feel like disturbing, done 20 minutes of automatic writing, had a mini van of American tourists drop in looking for a toilet, and discovered a cupboard of old books with great titles like:
DICK
TEXTURES OF LIFE
THE SAINTS OF THEATER
THE MAMMON OF RIGHTEOUSNESS
THE SCARLET TANAGER
VERA OF THE STRONG HEART
A CASTLE TO LET
MR SPONGES SPORTING TOUR
THE FOOL AND HIS MONEY
THE DAUGHTER OF VIKINGS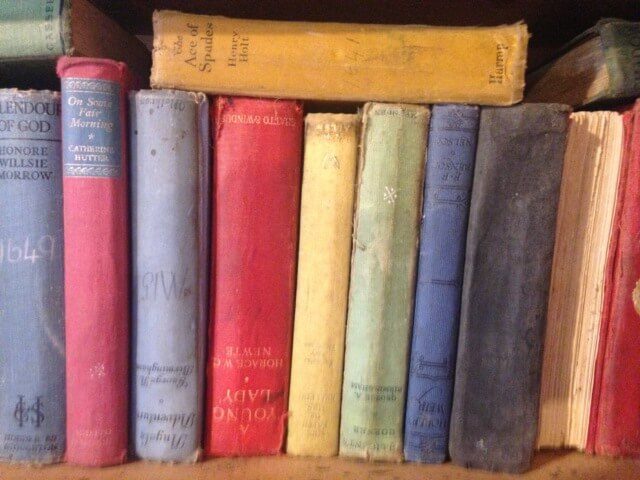 So far I have not: 
Managed to get WIFI or find a light switch or come up with a good enough idea for the books or their titles. Or an appropriate response to; 'Well, doesn't it look cosy in here?'
I'm thinking a lot about: 
Death, public grieving on Facebook, my beautiful friend Eugene, the appropriate tribute, making an 'old school dance', Beyonce, and the conversation I had at PANNZ with someone, about Christchurch. The words reference point were said. The landmarks that people once orientated themselves by, now missing - long since gone.
I'm asking myself: 
How this might be similar to a death, and what impact this has on the identities of people that continue to live here. Who are we, without the people or the places we identify ourselves by?
I'm listening to: 
Halo by Beyonce.
I'm worrying I'm: 
Spending too much time on this Blog and not enough time moving. And if I'm setting up enough of a robust practice? If my running should be longer? My writing be more voracious, the stretching more painful? I'm wondering if this daily practice, which is not quite as daily as it wants to be, should be this pleasurable?
I am not sure, but I think: 
there's a thing shaping up in my head, if not my body, that might turn out to be an 'old school' dance, of the variety I've not made or danced in a long long time. To music, even? I'm wondering how easy that will be? The last two years I've been most busy with the 'how of the what' - an exchange based research platform I set up with Swiss based choreographers and performance makers looking into process and collaboration.
http://emmainbern.tumblr.com
I'm contemplating how my: 
(body) memory might piece together a collection of all the dances I've danced. Fragments, steps, moments from a long long line of dancing reaching back perhaps to my earliest memories of dancing. I'm asking myself if that dance with a bee and a stain glass window aged about 4 would count as the first? Curious hands reaching for something I didn't know, I'd never seen before.
I've tried: 
Putting on heels and moving like he moved.
I'm always: 
Doing the thing where I turn out one of my feet and join the other one to it but at a new angle so it becomes a parallel position facing a new front, and going on like this for a while before realizing it's the thing I'm always doing. And then I stop doing it.
This is new for me but I want: 
To stop questioning Why? I've decided a more helpful question, when pursuing creative practice, might be What? - 'What am I doing?' I've got the American choreographer and performance maker, Jeanine Durning in my head when she says; 'The idea is not the thing!', 'The doing of the thing, is the thing!'
I'm looking for: 
Youtube versions of songs I made dances to, between the ages of 10 and 15, when I still lived here in Christchurch. I reckon this song, used in an end of year school concert from 1985 might be the pick of the bunch. I wore a royal blue leotard.
I'm busy with the question: 
Carole Ann Duffy poses in her book; The Bees: 'What will you do now with the gift of your life left?' I can't help thinking this place, Pigeon Bay, a better place than most to think about it. I feel lucky to be here.